The ability to create a good construction estimate and know how to obtain new business might mean the difference between having a busy season and a slow one.
As a result, if you want to maintain the work coming in, you need to know how to draft a construction estimate efficiently.
This entails spending time learning what you need to include and how to make it appear professional. But don't worry if you're not sure how to accomplish it.
In the following instructions, we'll walk you through the eight phases involved in creating a construction estimate. Let's begin by examining the inclusion of what you must add.
Inclusions in a Construction Estimate:
To develop the greatest possible estimate for a potential customer, you must include all the necessary components. You can assist them in making an educated decision by providing as much pertinent information as possible.
This implies that you must at the very least incorporate these following steps:
A detailed explanation of the position and the tasks you'll be performing
A breakdown of the projected materials and labor requirements
The overall cost of the project
The payment terms and conditions, especially if you need money up advance for materials.
Contact information for your firm, including phone number, email, and address
You must take into account all the necessary factors to produce the greatest estimate you can for a prospective client. You can assist them in making an educated decision by providing as much pertinent information as possible.
Although it's OK to include more items in your estimate, be sure you've first addressed at least these five.
Preparing a Construction Estimate:
It's time to put together your construction estimate now that you know more about what should be in it. Below is a step-by-step instruction sheet to assist you in doing this.
Identify the Tasks That Require Subcontracting
It's possible that you won't be able to do everything by yourself.
For instance, you might want the assistance of a plumber or electrician to finish the project. In this situation, you'll need to hire people on a freelance basis to fill these positions.
This needs to be considered while estimating the costs and schedule.
Calculate the Cost of the Materials.
It's vital to keep in mind that prices might change, particularly when using more expensive or challenging-to-find components. As a result, you must compare prices and get an accurate estimate of the materials' quantities and costs.
But once more, be somewhat accommodating in this regard without grossly overestimating and alienating the customer.
Give a General Timeframe.
Your estimate must include a rough timetable that offers the client an idea of when it will be finished. This is crucial to estimate labor expenses and to offer your client a general notion of how long the task will take.
To manage the client's expectations without providing a specific date, it is usually advisable to be a little flexible with your dates.
After all, things might change, and you don't want to be put under excessive pressure to complete the task in an impossible situation.
Look Through the Project's Scope.
You should examine the project's scope as your initial step. You must thoroughly comprehend your estimate before you can begin to prepare it.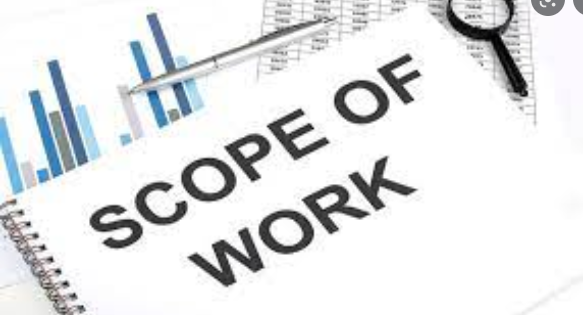 This is due to the possibility that the customer may not yet have a firm idea of what they want, therefore you must first ask them for this information. You should also decide:
The services you provide and if you'll need to outsource
How much the expenses will be?
Whether they only want the overall cost or a detailed breakdown of the expenses
What goals do you have for the project and what the customer has set as goals?
You might need to visit the site to discover what will be required to decide this. Additionally, this is an excellent opportunity to begin establishing a rapport with the customer.
Briefly Describe Your Terms and Conditions
The terms and conditions of your services, as well as any exclusions and inclusions, must also be included in your estimate. This is crucial to avoid unpleasant shocks for either you or the customer later.
Make sure the terms and conditions of your construction estimate are as clear and understandable to the customer as feasible.
Examine the Opposition
It's a good idea to look at your competitors and conduct some research to find out how much other people are charging for their labor and goods when coming up with your projected pricing. This will support your ability to compete and may bring in additional business.
Just watch out that you don't set your prices too low and just make a little profit margin, or worse, lose money.
Professionalize Your Estimate
It's time to make your construction estimate appear fantastic now that you know how to compose one. Make sure you write professionally and avoid using any industry jargon or acronyms that clients won't understand in your estimate.
Additionally, you want to avoid jotting these down. Given the variety of tools available to you, it is preferable to utilize a word processing document or design program that generates an estimate that is both clear and appealing. Your company will look better as a result.
Your Estimate Must Be Sent
Once you have finished all seven of the stages, you are ready to submit your estimate. It might also be a good idea to keep this as a template for the next projects so that you can easily change it each time you need to make a new estimate.
Keeping in touch with the customer is essential, as is following up if you don't hear back from them after a few days. This can improve your chances of landing the job and facilitate developing relationships.
Have You Prepared Your Construction Estimates for Submission?
You may now get started since you know how to prepare a building estimate. By following the eight suggestions above, you'll not only boost your chances of finding new projects but also contribute to the development of a credible and effective brand for your company.
If you Need Estimate & you are thinking to outsource your estimate?
We are here to help you and you have no time for preparing bid then you can consider us your next project.
Peace Estimating, by the way, is a construction estimating service that specializes in cost estimating for the contractors, Subcontractors, Home Owner, Architects.If you'd like to learn more about our estimating services, please visit https://www.peaceestimating.com