How much an estimate cost?
Our price depends on multiple factors such as project area, scope of work, difficulty level, project type But I can give you rough idea small project $300 to $500 , mid-sized $500-$800 and large projects $1000+.If you want to know the your project cost send us plans at [email protected]
What is your hourly rate or do you charge per project basis ?
Our pricing is based on a per-project basis, not hourly. but definitely it will cost you less expensive as compare to in house estimator. Most contractors bid only a few projects per month and our pricing tends to be more affordable than hiring a full time in-house estimator.
Can see your portfolio?
Yes! Visit our sample Estimates page to see the of estimates we've done for other clients. You'll see examples for Residential Projects, Commercial projects, trade wise such as Drywall, lumber work, metal Framing, Painting, and more!
What is your turnaround or delivery time?
Our turnaround time too fast we will deliver you mid size residential project with 3 business days. Occasionally larger or more complex projects may take 6-8 business days. We always quote you an estimated timeframe before starting. If you have a rush project needed sooner than 4 days, let us know your bid date and we'll try to accommodate, or add a small expedite fee to cover overtime costs with a guaranteed date.
What software do you use for estimating?
We use Planswift software to quantify the material quantities from given plans and we use RS Means and our Database for labor and material pricing. We price your project as per project's zip code so your bid will be as accurate and competitive as possible. Our Database is most updated by our team. and we use most updated prices.
Where do you get your prices from?
We get our pricing from RS Means and Database which is updated multiple times per year, and pricing is based on your project's zip code so your bid will be as accurate and competitive as possible.
What type of estimates do you do?
We specialize in Commercial, Residential projects. We perform estimates for Remodelling, New Construction, High Rises, Multifamily, Restaurants, Mixed-Use Retail and Residential, Warehouses, and more! We do estimates for General Contractors, Subcontractors, Developers, Architects, Owners, Lenders/Banks, Appraisers, Insurance Companies, and more.
What if I don't have plan for the project?
We encourage you send plans. but if you don't have so its ok too. We can estimate the costs of project based on quantities you give us or sketches.
Can you do the estimates if the drawings are not completed?
Yes! We work with Architects, Developers, and Owners frequently in the early planning and design stages. If you have preliminary drawings, or an idea of what you would like to build, our team can estimate the cost of construction so you can have better idea and helps you making decisions.
How do I send you the plans for the project?
We make it easy to send us your plans. You can send them to us in any of the following ways:
You can email the plans , drobox, OneDrive link with scope of work at [email protected] or [email protected].
What payment methods do you accept?
You can send payments through multiply ways such as Zelle , PayPal, Direct Bank Deposit (TD Bank)
How accurate are your estimates?
Our estimates are very accurate and based on your project's zip code so your pricing will be accurate and competitive.
What guarantees do you offer?
We offer no guarantees but we encourage you to please review the estimate before submitting.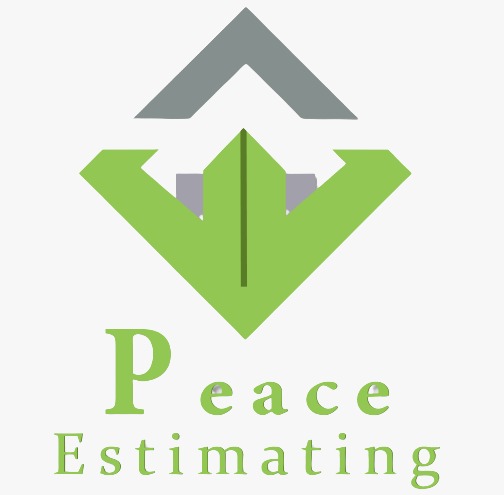 Peace Estimating is the most accurate, reliable & affordable estimating
Contacts
Bayshore, Long Island, New York