Welcome to Peace Estimating: Comprehensive Electrical Estimating Services
Your one-stop solution for precise, clear, and consistent electrical estimates.
Electrical Estimating Services by Peace Estimating
Welcome to Peace Estimating, your one-stop solution for comprehensive electrical estimating services. At Peace Estimating, our commitment is to provide precise, clear, and consistent electrical estimates to clients across different sectors. With years of expertise under our belt, we tailor our services to cater to your project's unique demands.
Items in the Electrical Estimate
At Peace Estimating, our detailed electrical estimate encapsulates a vast array of items to ensure no stone is left unturned. These items include but are not limited to:
Early-stage budgeting to determine the project's feasibility.
Hours required for each task and operation.
Special tools or machinery necessary for the project.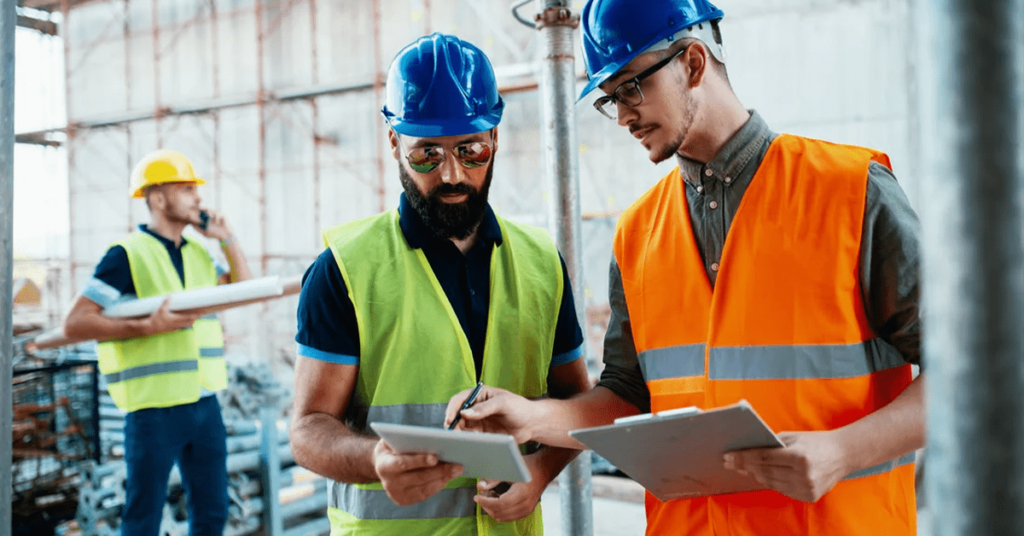 For specialized work outside our domain.
Administrative, operational, and project-specific costs.
To ensure a realistic and fair price structure.
City or state-specific costs for project clearances.
Allocated funds for unforeseen project challenges.
When you choose Peace Estimating, rest assured that our estimates are thorough. We cover a comprehensive range of items and materials, including but not limited to:
Different types and sizes including PVC, EMT, Rigid, etc.
From basic electrical wiring to specialized cables for varying needs.
Main panels, distribution boards, and related equipment.
Receptacles, switches, dimmers, and related fixtures.
Indoor, outdoor, emergency lighting, and specialty fixtures.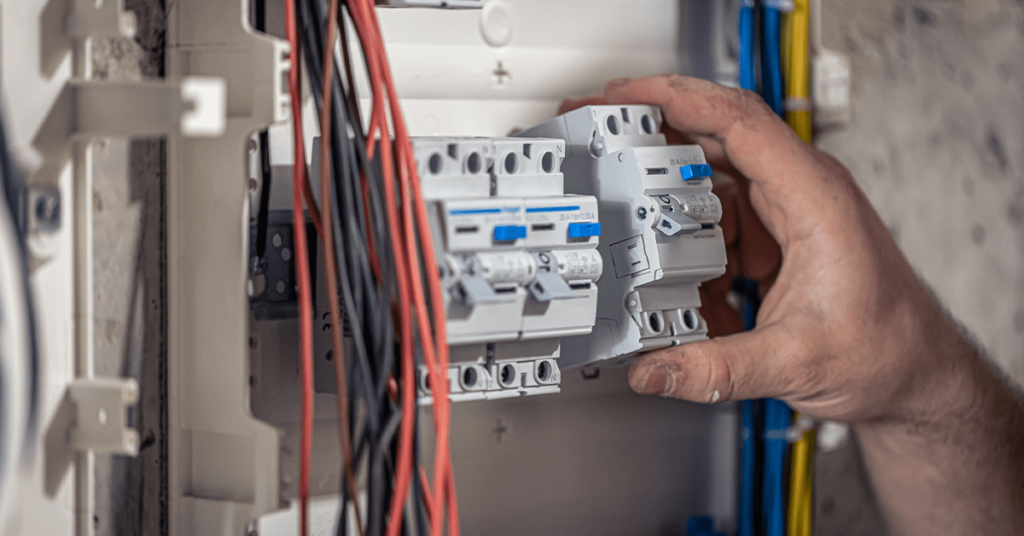 Circuit breakers, fuses, surge protectors, etc.
Specific to industrial or specialized installations.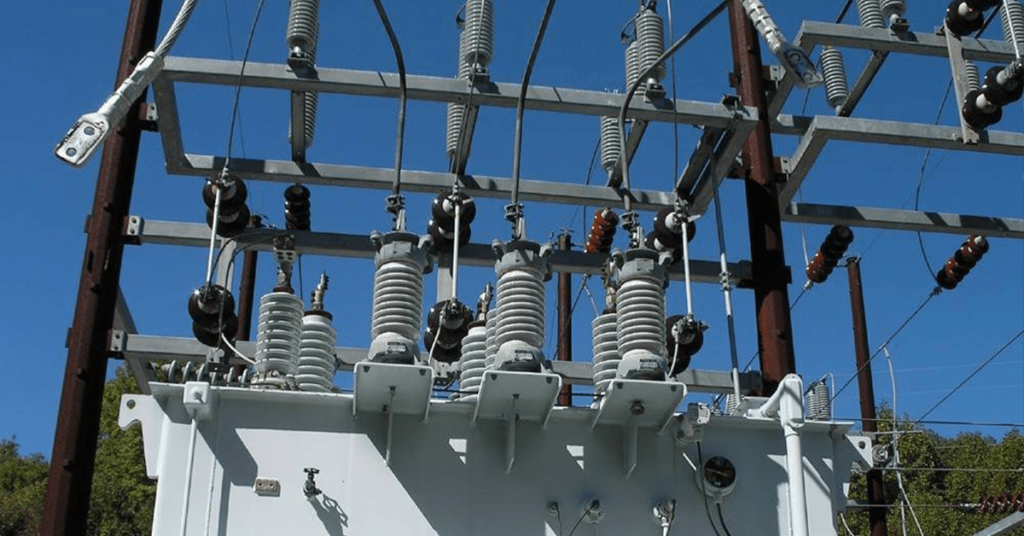 Different capacities and types based on project requirements.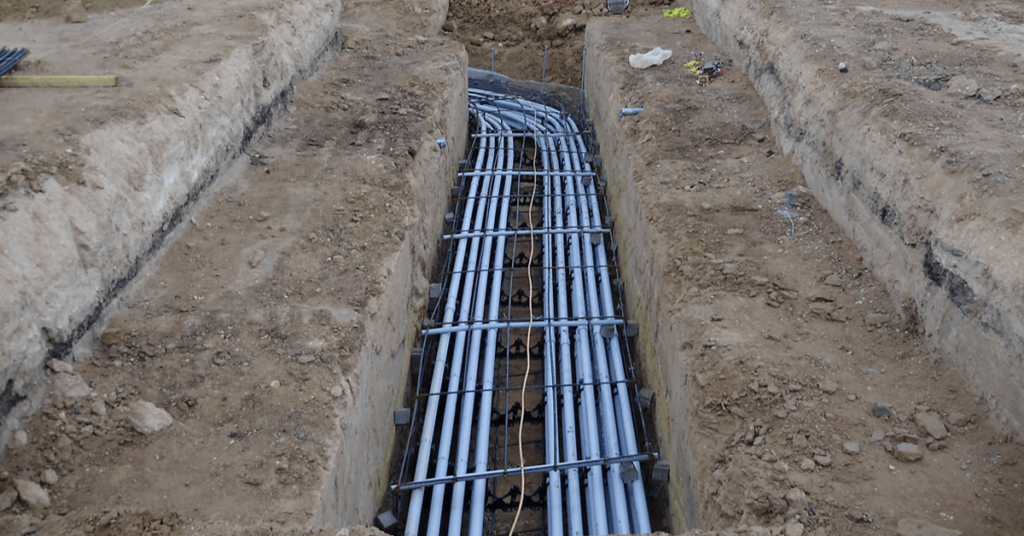 Electrodes, grounding conductors, and associated components.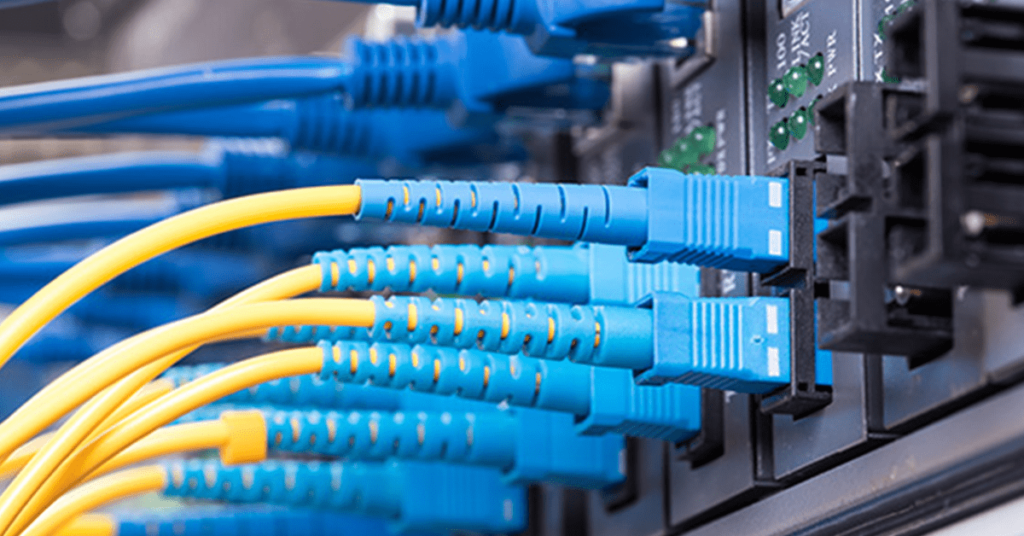 Ethernet cables, jacks, patch panels, etc.
Fire alarms, smoke detectors, and security systems.
Batteries & Backup Systems
UPS, generators, and related components.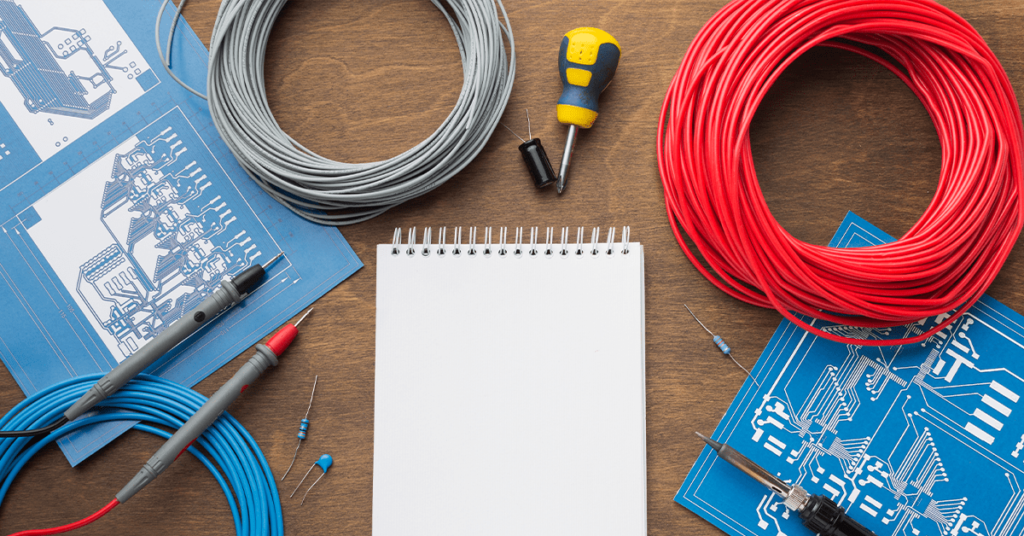 Miscellaneous Accessories
Junction boxes, connectors, terminals, and more.
Types of Projects We Undertake
At Peace Estimating, our expertise spans across a diverse range of projects:
Peace Estimating has been fortunate to collaborate with:
We value the trust they place in our services and strive to exceed their expectations every time.
Types of Estimates We Prepare
Our comprehensive service portfolio includes:
Why Choose Peace Estimating?
Accuracy
Our team of experienced estimators is adept at providing accurate measurements, ensuring that your projects are neither over-budget nor lacking in materials.
Experience
With years of field experience, we bring hands-on knowledge to each project. This ensures that our estimates account for on-ground realities.
Technology
Utilizing the latest software and tools, we deliver estimates that are not only accurate but also presented in a detailed and clear manner.
Timeliness
We understand the importance of time in construction projects. Our estimates are delivered promptly, helping you stay on schedule.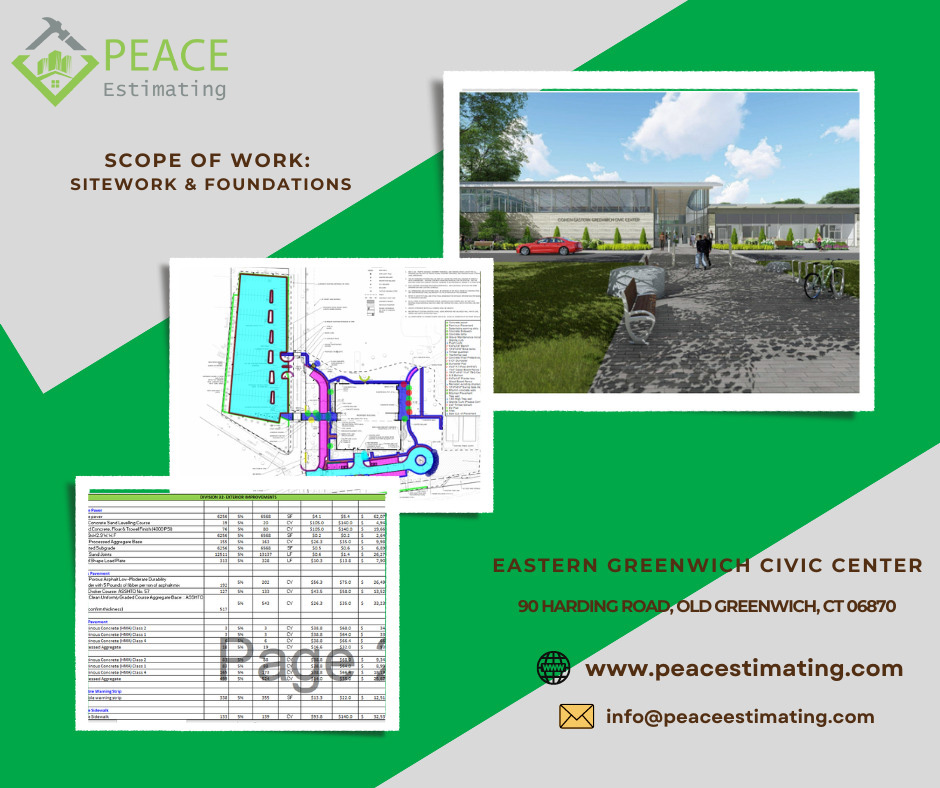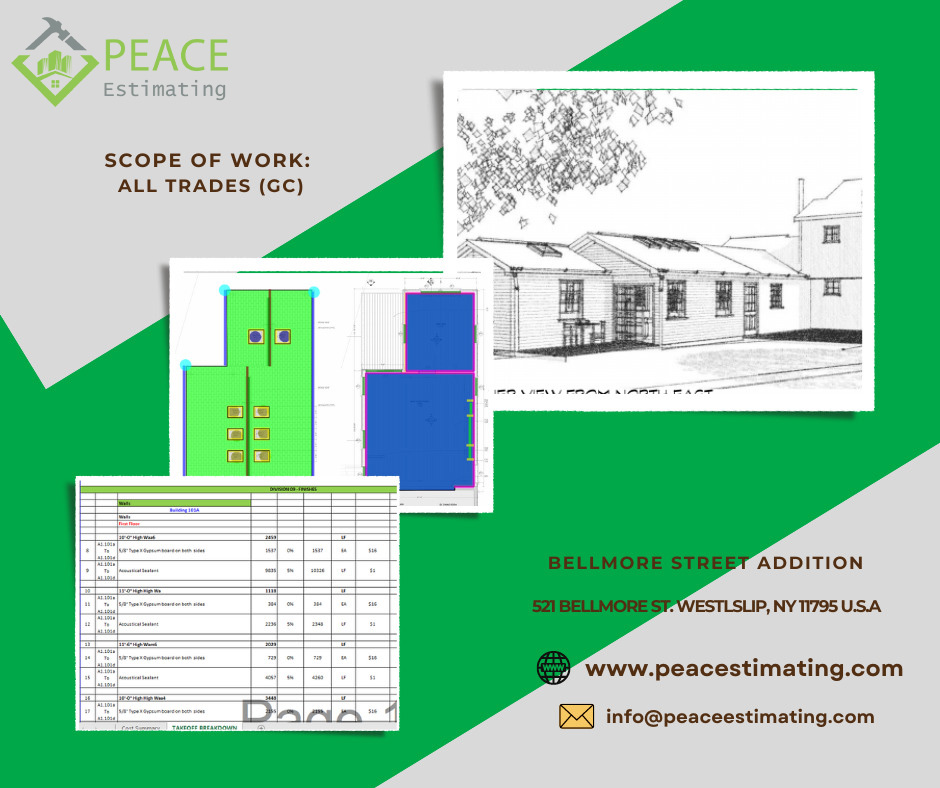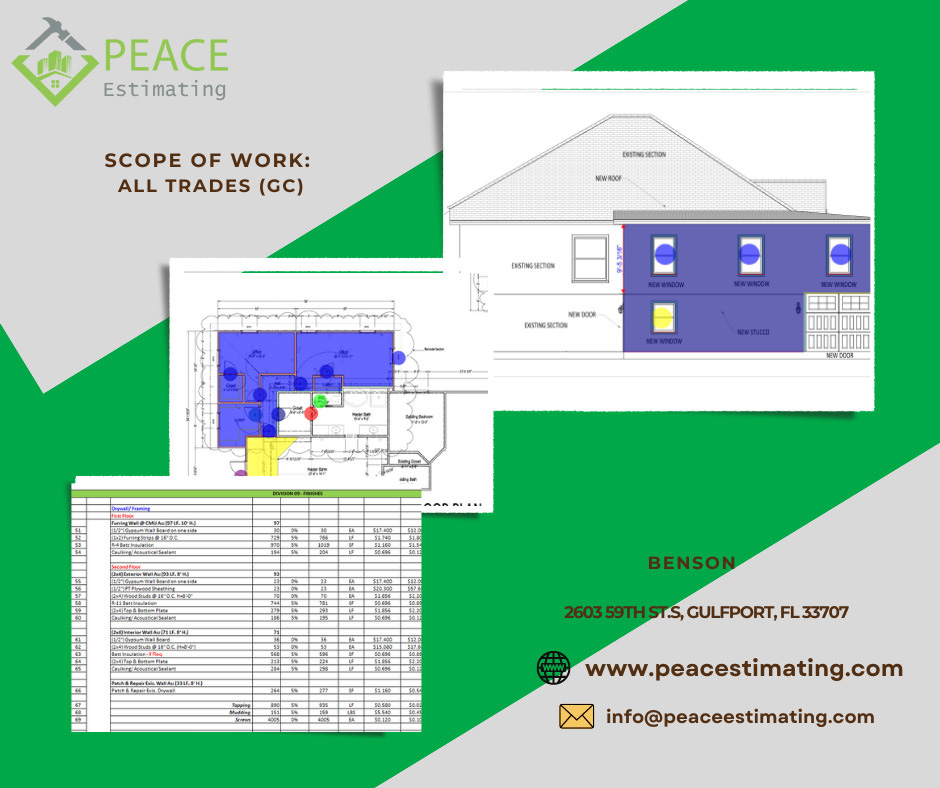 Frequently Asked Questions (FAQs)