Peace Estimating – Demolition Estimate Services
Excellence In Every Demolition Estimate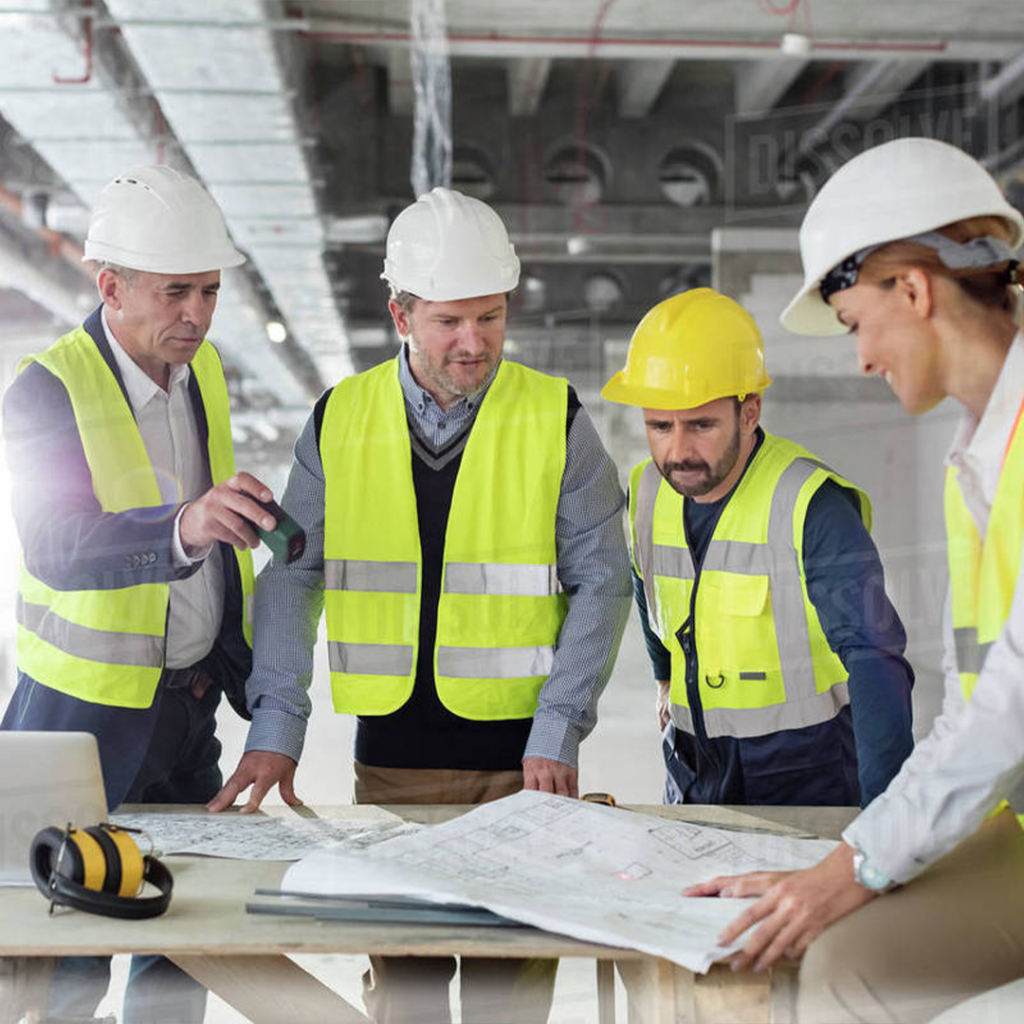 Peace Estimating - Demolition
Estimate Services
Peace Estimating stands at the forefront of demolition estimation services, ensuring that your project progresses smoothly from start to finish. With our state-of-the-art techniques, vast experience, and dedicated professionals, you're guaranteed precision, timeliness, and peace of mind.
Accuracy Guaranteed: Leveraging modern tools and software, we ensure a near-perfect estimation accuracy.
Versatile Service Range: From residential to industrial projects, we handle a spectrum of demolition needs.
Professional Expertise: Our team is made up of experienced professionals who are well-versed in the intricacies of demolition estimating.
Timely Deliverables: We understand the importance of time in project management. Thus, we promise punctual service every time
Types of Demo Services We Offer
Structural Demolition Estimating
Comprehensive estimations for complete structural teardowns, whether it's a single-story building or a multi-level complex.
Selective Demolition Estimating
Ideal for remodeling or renovation projects, where only specific sections of a structure need removal.
Interior Demolition Estimating
Specialized estimates for interior spaces, focusing on walls, ceilings, floors, and room-specific fixtures.
Deconstruction Estimating
A more sustainable approach, this service involves estimating for the careful dismantling of structures to salvage reusable materials.
Hazardous Material Removal Estimating
Expert evaluations for projects involving the removal of hazardous materials like asbestos, lead, or other toxic substances.
Types of Projects We Undertake
From small residential makeovers to large-scale commercial developments, our expertise caters to a range of projects:
Historical Preservation
Societies
Why Choose Peace Estimating?
Expertise
With years of industry experience, our team boasts the knowledge and expertise to provide accurate and detailed estimates.
Comprehensive Analysis
We delve deep into the specifics, accounting for every factor that might impact your project's budget.
Up-to-date Technology
Leveraging the latest in estimation software, we ensure fast and efficient services.
Transparent Pricing
No hidden costs. You get a complete breakdown of all potential expenses.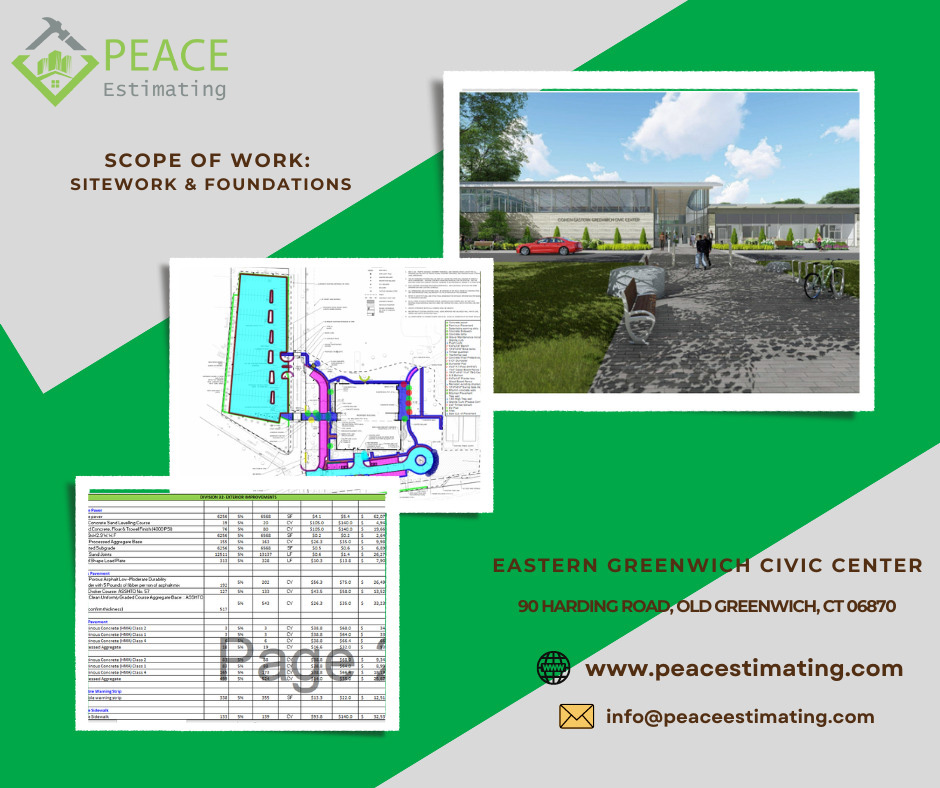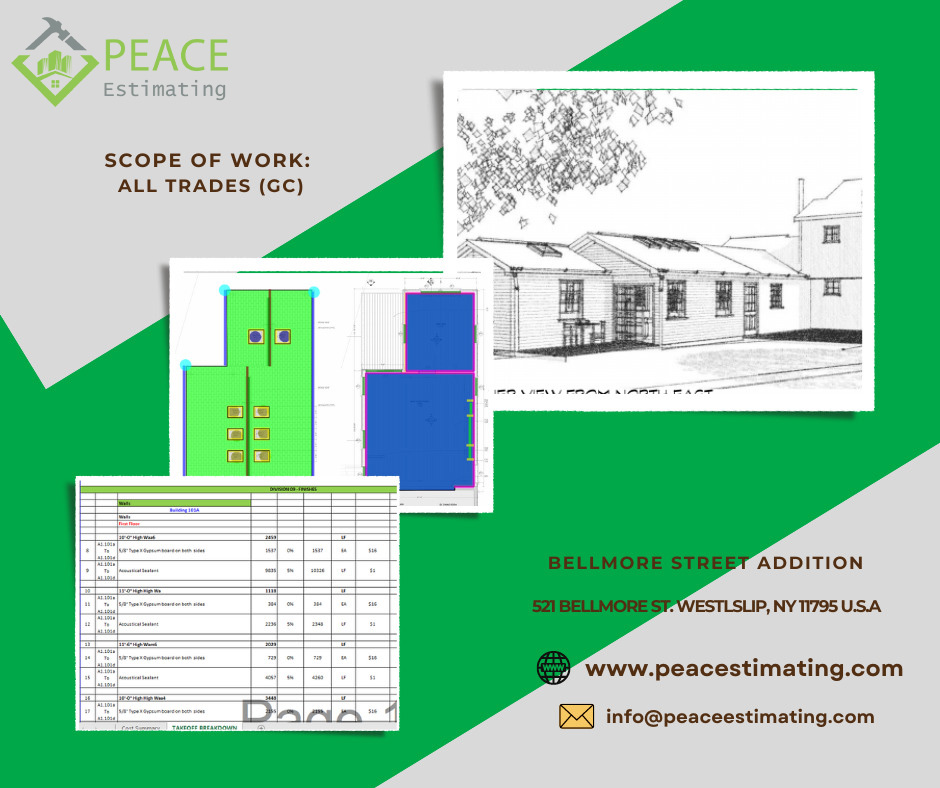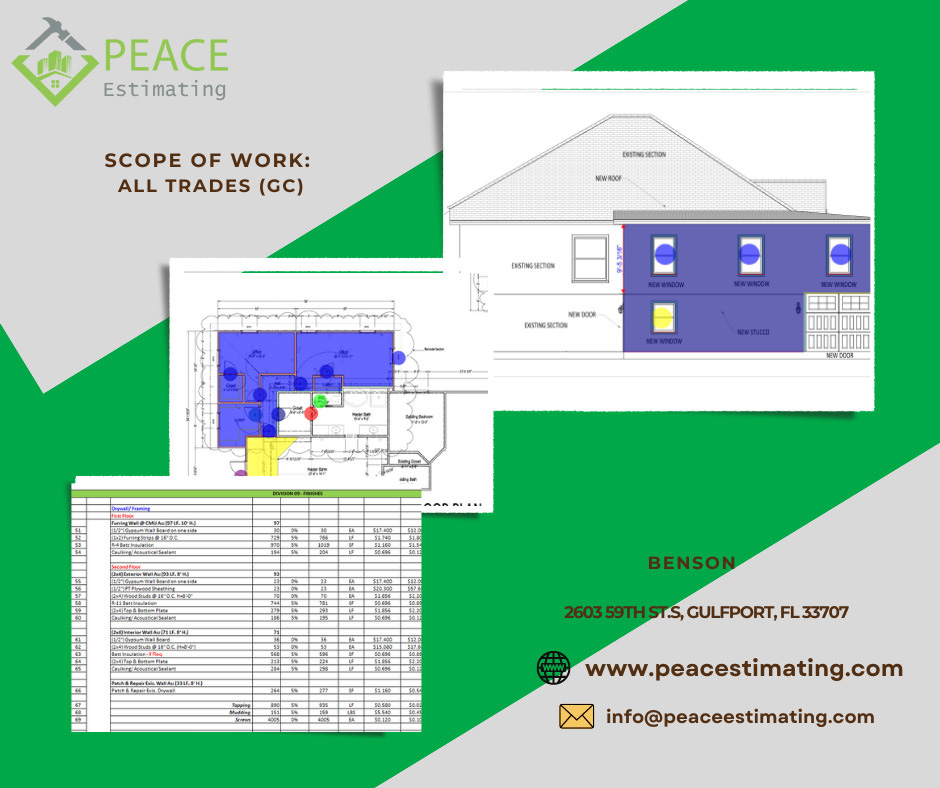 Frequently Asked Questions (FAQs)
At Peace Estimating, we are committed to providing you with comprehensive demolition estimates that you can rely on. Trust us to lay the groundwork for your next project.
Expect estimates within 3-5 business days, subject to the project's complexity.
For demo estimating, prices vary by project. Small residential jobs start at $100. Please email your project details to [email protected] for an accurate quote.
Absolutely not! We value transparency. All costs are detailed in our estimates.
We don't offer on-site visits, but our process ensures accuracy. Simply send photos, plans, and relevant videos of the space for a comprehensive estimate.
Our goal is pinpoint accuracy. If unforeseen challenges arise, we'll collaborate with you to address them.
Definitely! Our specialists are trained for hazardous material project estimates.
It's easy! Email your plans or share links from platforms like Google Drive, Dropbox, or OneDrive to [email protected].