We offer our construction estimators expertise in all CSI divisions.
Few are listed below:
1-Concrete Estimate:
Peace estimates develop estimates for every kind of concrete contractor, including asphalt contractors, foundation contractors, and pavers. You can rest easy knowing we're adept at developing cost estimates no matter your trade/specialization. We offer thorough and reliable estimates and quantity takeoffs to contractors in all concrete work. We provide construction takeoff and estimates for all concrete work, including foundation, footing, slabs, blocks, pavers, driveways, garage, basement takeoffs, parking lots takeoffs, etc.
2-Steel Estimation:
We provide accurate and affordable steel estimating and takeoffs with detailing and steel contractors, framers, distributors, and fabricators. Structural & Miscellaneous steel takeoff of all the quantities including Beams, Columns, trusses, castings, railings, gratings, fasteners, joints, anchors & bolts, Structural Steel Framing, metal joist, Cold farm steel framing, Dome Structures, metal stairs, etc.
For steel estimating, we deal with all decks, trusses, fences, stud framing, gratings, joists, and casting to describe and quantify effectively and proof check senior estimators to ensure the quality of minor things in takeoffs and keep them intact.
3-Masonry Estimate:
We provide masonry estimate services to all the contractors involved in residential and commercial projects. We quantify each and everything in the masonry trade with details and descriptions from concrete block, brick, stone, glazed tiles, facing bricks, architectural precast, marble, precast lentils, precast sills, steel, itemize rebar, wire mesh, anchors, dowels, sill block, lintels, bond beams, stirrups, tie, beams, headers, knockouts, etc.
4-Drywall Estimate:
Drywall contractors being our regular clients need accurate estimates and takeoffs to quote prices to general contractors as well as to suppliers. We quantify drywall sheets, Gypsum wall Boards, tape, joint compound, drywall screws, corner beads, labor costs, transportation costs, etc. We deal with a diverse range of clients, including general contractors, drywall estimation services providers, drywall contractors, homeowners, and designers involved in the construction of single and multiple residential, commercial, and retail projects. We usually quantify drywall mud, drywall sheets, acoustic insulations, Corner beads, studs, Mudding, taping & screws.
5-Lumber Takeoffs:
Peace Estimates specializes in developing accurate lumber quantity takeoffs and framing estimates for contractors across the nation.
We help Framing contractors, Millwork contractors, Commercial Contractors, and Builders by providing precise millwork estimates or lumber takeoffs. Our takeoffs include Rough & Finish Carpentry, wood trusses, drywall framing, lumber and timber, countertops, paneling, laminates, etc. We can save the expense of costly estimating software through our expert team of estimators performing highly accurate and timely takeoffs in our lumber takeoff services and increasing the chances of getting jobs.
6-Interior & Exterior Finishes Estimates:
We prepare accurate interio and exterior finishes estimates of material takeoffs, man-hours, and labor costs for Painting Contractors to avoid potential wastages. We provide all the quantities of coatings, finishes, DTM, glazed and specialized coatings by mentioning the walls. We prepare accurate estimates or material takeoffs for floor finishes, Ceiling finishes & Wall finishes (Wallpaper, tiles & FRP) and other exterior finishes takeoffs are among the trades that we undertake
7-Roofing
We feel proud to service roofing contractors with roofing Takeoffs, Shingles, EPDM, Metal panels, roof insulation, underpayments, sealants, flashings, etc. according to roof types like Flat roof, Valley roof, and Metal roof.
8-MEP
We offer MEP estimating services and takeoff services to contractors involved in MECHANICAL, ELECTRICAL, and PLUMBING services. We have a separate department of expert MEP estimators. In MEP estimates, we cover everything, including HVAC, Sheet Metal, Ductwork, Process Piping, pipe insulation, instrumentation & Controls, etc. Our qualitative estimator and certified estimator can accurately take off the quantities from the plans and consider essential standards and codes to meet.
8-Sitework Estimate:
Our experienced estimators deliver complete site work takeoffs & estimates (Grading, Landscape, Utilities, Pavements, Erosion controls etc.).
Site work estimate includes earthwork takeoff services, earthwork volumes, and surface grading. Landscaping, concrete driveways, Asphalt, piers, foundations and walls, pavement, seal coats, brick pavers, concrete pavers, stone pavers, engraved bricks, tunnel, and trenching estimates are covered in the site concrete scope of work.
Construction Estimate & Quantity Takeoff
When you submit your drawing plans and specifications, we prepare a quote including invoice, turnaround time, and the delivery date of the estimate. We accept PDF format and your plans can be Bid set, Schematic, Design Development, Construction document, or conceptual drawings. It can be a dropbox link or portal link etc. Attach the file to the contact us page and send us complete details by filling out the form.
Get A Quote
After reviewing the plans documents, you will get the quote within few minutes. As it gets accepted, you can pay the invoice via Zelle, US Bank (TD Bank, NY), or PayPal, and our team will start working on your project.
Receive Estimate
You will receive an estimate that will contain all the material & labor quantities with pricing. We deliver the estimate and takeoff sheet in EXCEL or in our own template or in the client's template, as per demand.
Our Clients
General Contractors
Homebuilders
Subcontractors
Developer
Remodeling Contractors
Architects
Vendors
Designers
Recent Projects
Our Construction Estimates
We provide estimates in a special company's format in excel and pdf form either in our own template or in the client's template, as per demand. Our portfolio includes residential, commercial, civil, electrical, mechanical, demo, finishes, concrete, excavation, plumbing, sheet metal, conceptual estimates, preliminary estimates, flooring, roofing, painting, masonry, thermal moisture protection, insulation, Site work.
Our Material Takeoffs
We are experts in material and quantity takeoffs, providing material, labor, and man-hours. We estimate material and labor costs more accurately than other Construction estimators because of our years' experience and expertise with a diversity of projects. We are economical and provide cost-effective takeoffs. We offer zip-code-based pricing of materials. We specialize in concrete takeoffs, drywall takeoffs, lumber takeoffs, roof takeoffs, Plumbing takeoffs, mechanical takeoffs, Earthwork takeoffs, residential construction takeoffs, electrical takeoffs, plumbing takeoffs, waterproof takeoffs, damp-proof takeoffs, firestop takeoffs, fireproof takeoffs, painting takeoffs, site work takeoffs, structural steel takeoffs, doors and windows takeoffs, landscaping takeoffs, irrigation takeoffs, etc. We deliver construction estimates in different formats, CSI by item code in plans or templates provided by the client.
Our Construction Estimators
We have a team of experienced construction estimators having experience of more than 5 years. Our team comprises professional estimators, engineers, field experts, field superintendents. We are accurate and efficient in helping building professionals determine the cost of any building (commercial, residential).
The responsibilities of our construction estimator include:
Preparing material Takeoffs and Estimates.
Preparing the markup plans.
Managing the bidding network profiles of the clients and filing their bids.
Preparation of the bidding proposals and detailed estimates for subcontractors.
Design estimates for architectural and engineering firms.
Preparing preliminary estimates for the contractors.
Project Leads
We also support our clients (general contractors & subcontractors) by providing them with project leads from bidding networks and consultation on biding
Our Building Estimating Services
Peace Estimating is a professional and expert platform to assist you with the most precise Building estimating services within no time. It is essential to have a building estimate for your home by a professional building cost estimator. We are here to benefit you for new construction, remodeling, renovation, or improvements with an accurate estimate and takeoffs that assist you productively in all the phases. It runs from planning and design to the development of comprehensive construction document estimates.
We utilize the expertise of our latest software like Planswift or OST to import blueprints to efficiently measure the different quantities with the use of the point and click method. Our building estimator is expert and proficient enough with the latest tools and software to approach the appropriate building estimates. We deal with the different contractors for Building estimating of their different construction projects.
"Peace Estimating Is Having Skilled Construction Estimators, Material Takeoff Specialists, And Project Managers For Your Construction Projects. What Are You Waiting For? We Are Here For Your Help and Provide the Online Estimating Services as Per Your Needs"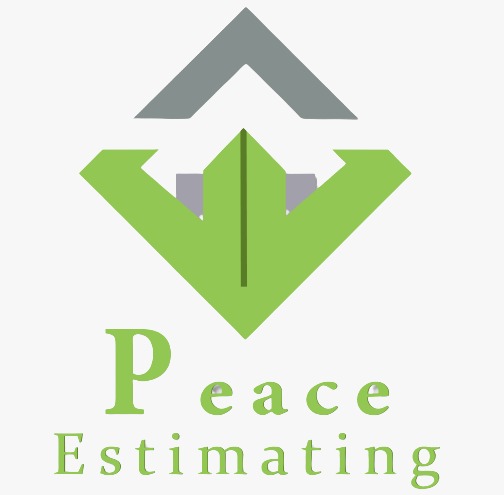 Peace Estimating is the most accurate, reliable & affordable estimating
Contacts
Bayshore, Long Island, New York