Our residential and commercial building cost estimators are very much hands-on with the thermal and moisture protection trade of work. Waterproofing, roofing, fire stopping, caulking, siding, sealants, roof consultants, sheet metal flashing, and trim contractors have been served by Peace Estimating for a number of years with estimates ranging from sealants and vapor barriers to insulation.
These estimates prepared by our estimators can further be used as demanded either for procurement, ordering materials from the market, estimating the labor, and forbidding proposal purposes.
Fire Proofing & Fire Stopping Estimating – Material Takeoff
All Fireproofing and fire-stopping contractors need an estimation company or an estimator who will do a detailed description takeoff of the plans where a rating of fireproofing is mentioned along with the structural assemblies like beams, columns, walls, and structures or framing assemblies. A detailed description that includes the thickness of insulation, the material of insulation and structural details of the assembly must be mentioned for which our expert estimators will provide all the necessary details that would make up the work for contractors in bidding and procuring as well.
Our portfolios of projects include Schools, Public facilities, Hospitals, Commercial zones, Retail, and Restaurants.
ROOFING ESTIMATING SERVICES
Estimate your upcoming commercial roofing bid within few minutes along with Peace Estimating quick and cost-efficient takeoffs services. Before having your construction plan, it is necessary to have a reliable roofing plan to get yourself hassle-free. With the help of our expert roofing estimator, we will manage to deliver you quick and accurate roofing estimates.
Our Roofing Estimates
Our expert Roofing estimators generally work with their expertise quickly. They deal with different types of roofing works.
A few of them are as follows:
Green Roofs and Green Walls
Flashing and Sheet Metal
Membrane Roofing
Damp Roofing and Waterproofing
Steep Roofing
Shingles
Roof Windows and Skylights
Common Roofing Materials
Our Clients:
Peace Estimating is a professional platform to deliver Roofing Estimating Services for the last 10 years with different clients.
A few of them are as follows:
General Contractors
Roofing Contractors
Membrane Roofing Contractors
Shingles Contractors
Steep Contractors
Damp-proofing and Waterproofing Contractors
Roof Windows and Skylights contractors
Roofing Material contractors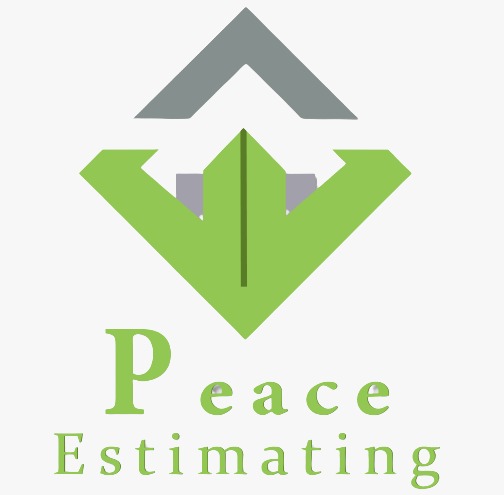 Peace Estimating is the most accurate, reliable & affordable estimating
Contacts
Bayshore, Long Island, New York