There are many lumber takeoffs services available but no one can guarantee accuracy and authenticity. You need to know the dimensions of the lumber you have for a variety of reasons. Lumber takeoffs are important for estimating costs, planning, and more.
Peace Estimate is the best lumber takeoffs service in the industry. We offer accurate and authentic lumber takeoffs that will help you estimate costs, plan projects, and more. .
There's a lot of competition in the market. With the many options available, you need to be the best to stand out from the crowd. But how do you know if your lumber takeoff is accurate? You can't be sure unless you have a way to measure it.
Choose The Best Lumber Take-offs Services:
We offer our clients a time-saving and cost-saving model by blending our knowledge gained from experience and the latest Software to serve them in the best way possible. We offer most accurate lumber takeoffs at very low price. You don't have to worry about anything anymore.
Lumber and construction projects can be really complicated and difficult to estimate. It's hard to find a reliable estimator who has experience working with contractors in North America.
Construction projects that are not properly estimated can lead to expensive mistakes and put your business in the red. The last thing you want is for your project to be delayed because you didn't do the proper research before hiring a contractor.
We have a dedicated construction project estimator for woodwork and lumber, who has past experience of working with various contractors in North America. Our Lumber estimator figures out each and every wood sill, structural & non-structural lumber, in your plans. With this information, they're able to provide you with an accurate Lumber take-offs and estimate that will save you time, money and headaches!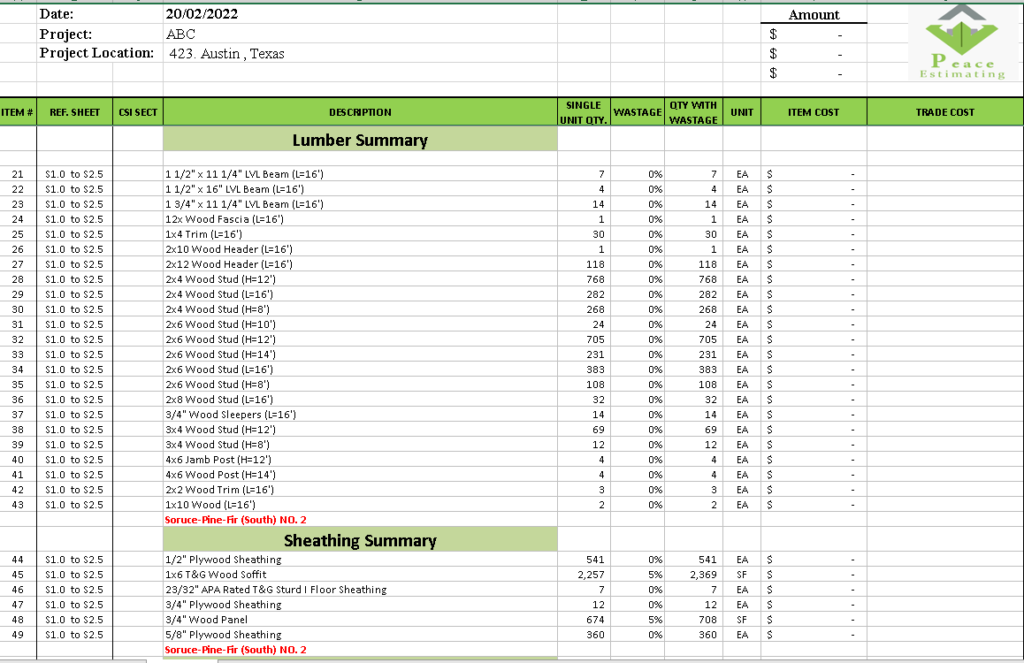 Lumber is a confusing and complicated product to buy. With so many different types, it's hard to know which one to use for your project.
With our lumber estimating service, we will help you find the best type of lumber for your project. We provide accurate lumber takeoffs that will give you the exact quantity of wood logs you need, so you can confidently make the right purchase decision.
We offer lumber take-offs services to following clients
Lumber Suppliers, Lumber Contractor , Home Owners & General Contractors.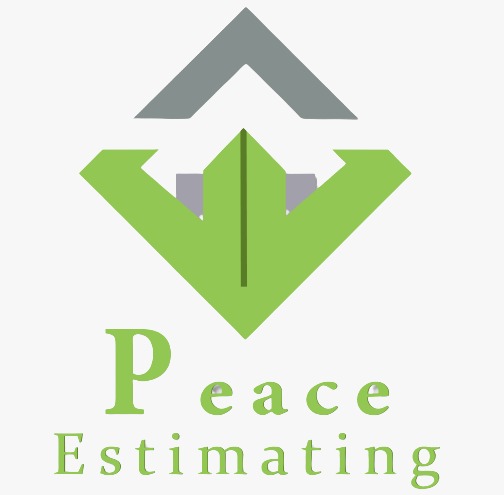 Peace Estimating is the most accurate, reliable & affordable estimating
Contacts
Bayshore, Long Island, New York