The most precise, quick, and cost-effective commercial estimates and material takeoffs are offered by Peace Estimating. . Our construction estimators maintain the high accuracy and complexity of commercial estimates and take-offs using best practices. Our pricing is economical, making it a better compromise for your internal estimator. utilizing services for commercial building estimating that are sound and comprehensive.
We can assist you if you require a thorough construction takeoffs and cost estimate for your next project.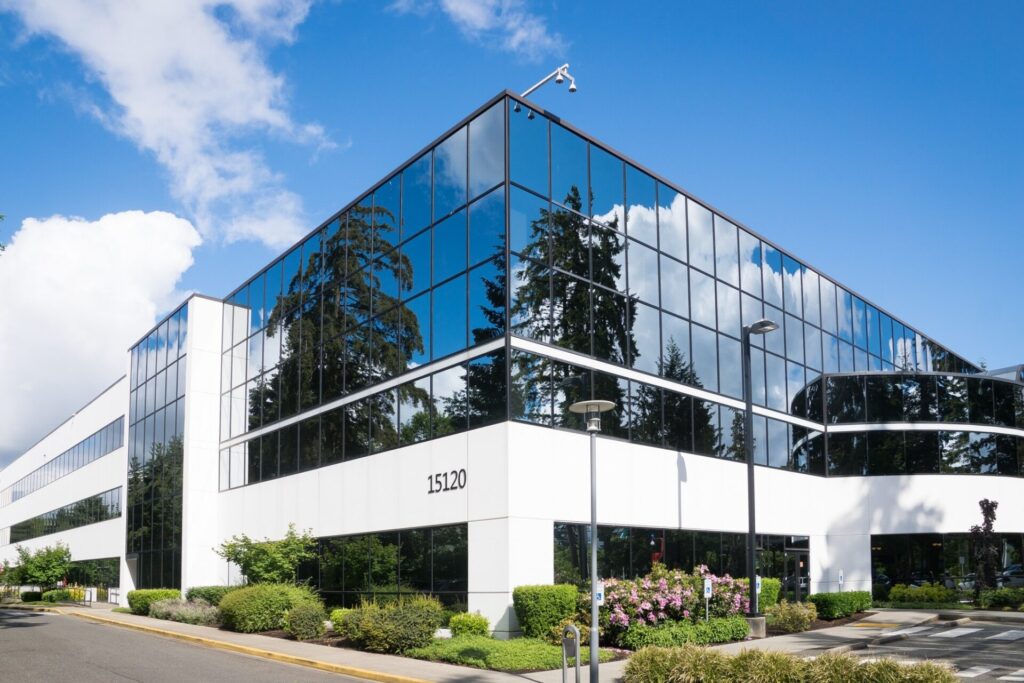 REALISTIC & DETAILED COMMERCIAL ESTIMATE
It's hard to know what you should be paying for a contractor and how long it will take. Contractors are notorious for overcharging and not delivering on time. They don't have your best interests at heart, they're just looking to make a quick buck.
We know what it takes to build in the commercial market, and how much it costs. We'll help you get a realistic estimate that's in your budget, so you can make an informed decision about hiring a contractor.
We have provided precise construction takeoffs and estimates for projects ranging in size from $10 million to several hundred million dollars, including those for restaurants, warehouses, airports, theatre's, retail, educational, recreational, and even hospitality.
In order to provide accurate and thorough commercial estimates, bid estimates, design estimates, material and labor takeoffs, we have assisted commercial contractors, GCs & Subs, commercial Developers, Lenders, Designers, and Architects.
Commercial Architectures & Designers
Designing a new commercial building or remodelling and feeling frustrated after your original design doesn't meet your client's budget? We get it.
That's why we work with architects and interior designers to estimate projects throughout the design phase. We can work on schematic or preliminary drawings, design development drawings, and final construction drawings – even if you're only working with sketches at this early stage in the process.
Reach out to us so we can take some of that burden off of your shoulders and help make your vision a reality.
Commercial Building Budget:
We work with commercial architects and designers to help them create accurate estimates during the early, middle, and final stages of the design process. This helps avoid costly mistakes and revisions down the road.
Value Engineering:
Value engineering is where the majority of commercial ventures stop.
However, doing so frequently necessitates going back and cutting expenses on projects, which is not ideal if you want to build attractive rooms. We can aid in that.
COMMERCIAL DEVELOPERS
No matter how big or small your project may be, it's always important to have an accurate estimate of the costs involved. This is especially important when seeking financing from lenders or investors. Having a realistic budget will help ensure that your project stays on track and doesn't come under financial strain.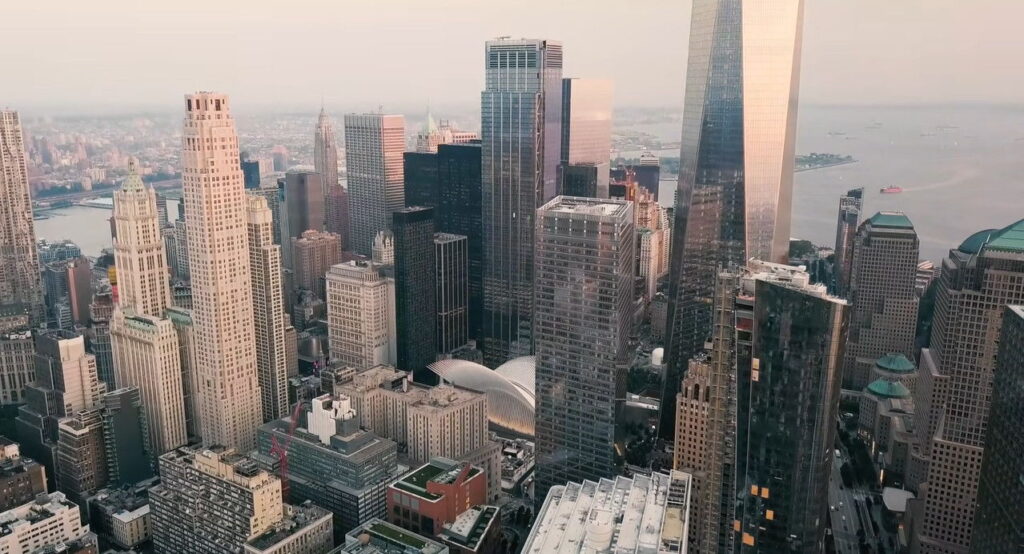 PRELIMINARY COST ESTIMATES
When you're an investor or developer, it's critical to have accurate budget numbers to guide your decision-making. We can provide budget and progress estimates for single-family, duplex, or multi-family projects, so you can stay on track and within budget. Many times, preliminary pricing comes in too high and projects have to be redesigned. But with our help, you can avoid costly mistakes and keep your project on schedule.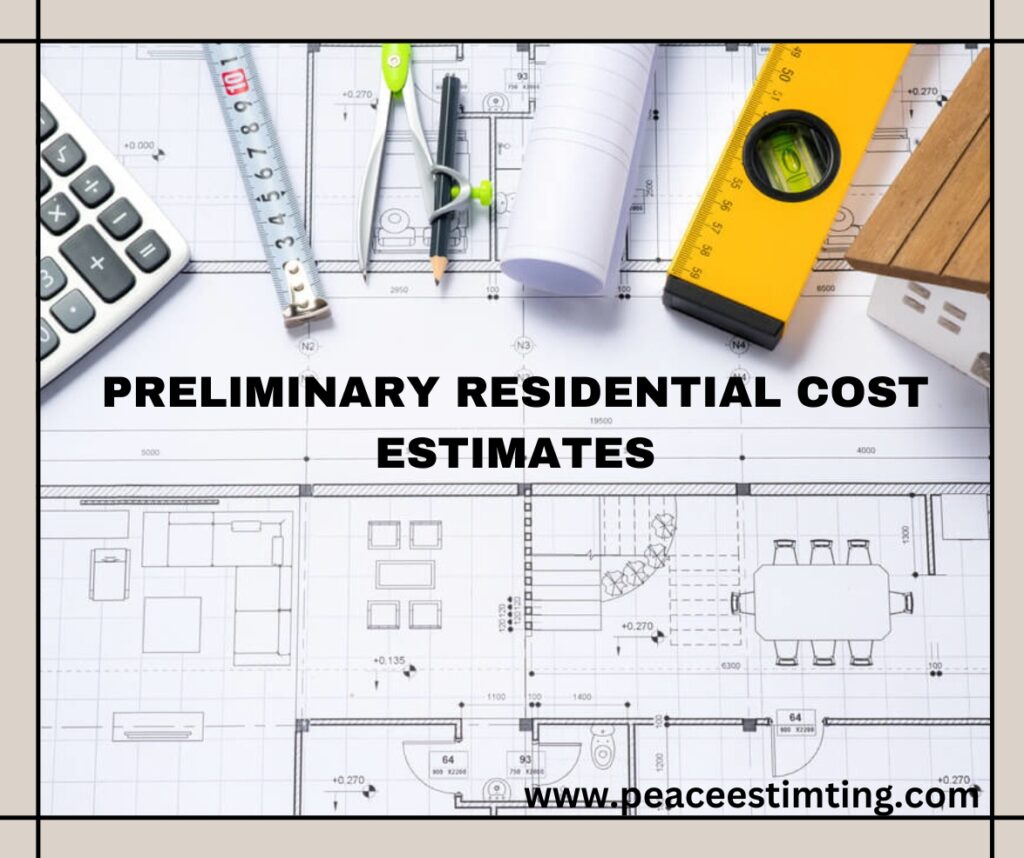 PRE-CONSTRUCTION FINAL & BUDGETS ESTIMATES
An estimate is not enough, you need a professional to verify the costs. We work with investors and lenders to provide third-party verification estimates. This is an important step in ensuring you get the best possible deal when construction begins.
These are very important during negotiations with General Contractors and Subcontractors
We offer commercial estimates and take-offs for the following types of projects:
Office buildings
Restaurants & Hotels
Shopping Centres & Strip Malls
General Stores
Hospitals & Clinics
Powerplants
Religious Buildings
Theatres
Warehouses
Schools & Universities
Theatres & Halls
Senior Living Centres
Apartment Buildings
Industrial Buildings
Self-Storage
Construction Estimating FAQs
What items will be covered by the commercial estimate?

Your commercial estimate contains the amounts of the materials, their costs, labor costs, and a few allowances. Our projections are precise, and we base them on the most recent costs for labor and materials by zip code.
Do you provide material takeoffs for commercial projects?

Peace Estimates provides material takeoffs for commercial projects. Based on the blueprint and specifications, the most exact material list is presented. We ensure that every detail is added in line with specifications, that every item is covered, and that additions are made in accordance with CSI divisions.
What are your fees for commercial projects?

Peace Estimating offers commercials at extremely reasonable rates. The price of the commercial project depends on numerous criteria such as Gross size, no of floors & scope of work. Our service fees for commercial projects begin at $500. Prices may change depending on the circumstances listed above. To find out how much your project will cost, send your plans and scope of work to [email protected].
How long does it take you to deliver or what turnaround time?

We will complete your mid-sized home job in 4 working days thanks to our brisk turnaround time. Larger or more complicated projects could occasionally take 4 to 8 business days. Before beginning, we will always provide you with an anticipated time period. You can either add a minor expedite fee to cover overtime costs with a fixed date if you have a hurry project that needs to be completed sooner than 4 days after we receive your proposal.
Where do I begin?

You can send your plans and the scope of the work to [email protected] very easily. In four hours, our staff will assess your project and get back to you. In addition to our service fees and project turnaround time, we will offer you a detailed price.
What software do you use for estimating?

We use Planswift software to quantify the material quantities from given plans and we use RS Means and our Database for labor and material pricing. We price your project as per project's zip code so your bid will be as accurate and competitive as possible. Our Database is most updated by our team. and we use most updated prices.
Where do you get price from?

We get our pricing from RS Means and Database which is updated multiple times per year, and pricing is based on your project's zip code so your bid will be as accurate and competitive as possible.
What type of estimates do you do?

We specialize in Commercial, Residential projects. We perform estimates for Remodelling, New Construction, High Rises, Multifamily, Restaurants, Mixed-Use Retail and Residential, Warehouses, and more! We do estimates for General Contractors, Subcontractors, Developers, Architects, Owners, Lenders/Banks, Appraisers, Insurance Companies, and more.
Can you do the estimates if the drawings are not completed?

Yes! We work with Architects, Developers, and Owners frequently in the early planning and design stages. If you have preliminary drawings, or an idea of what you would like to build, our team can estimate the cost of construction so you can have better idea and helps you making decisions.
What payment methods do you accepts?

You can send payments through multiply ways such as Zelle , PayPal, Direct Bank Deposit (TD Bank)
How accurate are your estimate?

Our estimates are very accurate and based on your project's zip code so your pricing will be accurate and competitive.
Customer Reviews
Ana Dutra Damasceno
March 26, 2022.
Estimating service
Estimating and Quantity Surveying Support.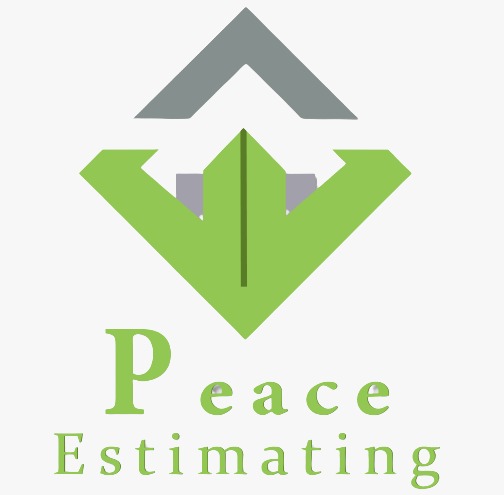 Peace Estimating is the most accurate, reliable & affordable estimating
Contacts
Bayshore, Long Island, New York